"
Throughout the years I stood witness to everything going faster and faster generating unfortunate results of depersonalization in regards to how people register and share their experiences. I am doing the opposite and opting for a slower and more intimate approach.
"
Frederick Feyfer was born in 1977 in Leuven, Belgium where he still resides. He is a graphic designer and illustrator. Each year he turns off the digital switch for a while and goes travelling to remote places with a backpack full of pencils, sketchbooks and watercolors. It's his way to slow down, recharge and further enhance his personal growth.
Without exception this artist inevitably creates a personal connection to each topic he draws. He always starts a drawing on site yet often finishes it later in hotel rooms or bars. All drawings are individually based on what is needed to adequately portray the intended subject. Every one of his illustrations can be made in a few minutes or can take all day. 
Devotion and often long periods of time spent on site both cause a more profound connection with a scene and also enriches the recollection of it.
Sketching is also a way to connect with the diverse environments that he is visiting and experiencing. For example, merely sitting on a sidewalk while drawing, people often have approached him in order to peek at his current project in process and start a conversation. Hence, drawings have repeatedly continued opening additional doors to unique experiences and stories that could never have been anticipated. 
His work demonstrates that his inspiration also derives from various forms of visible expressions of local culture such as architecture, billboards, signage, fabrics etc.etc. Taken from his extensive background in graphic design, he has developed a love for typography that is distinctly brought into his drawings by adding hand lettered messages or titles. Integration of collaged elements like bus tickets, receipts or torn packaging enhance his captures of subjects as well.
Mia Eckerling, Philanthropist, Chicago, USA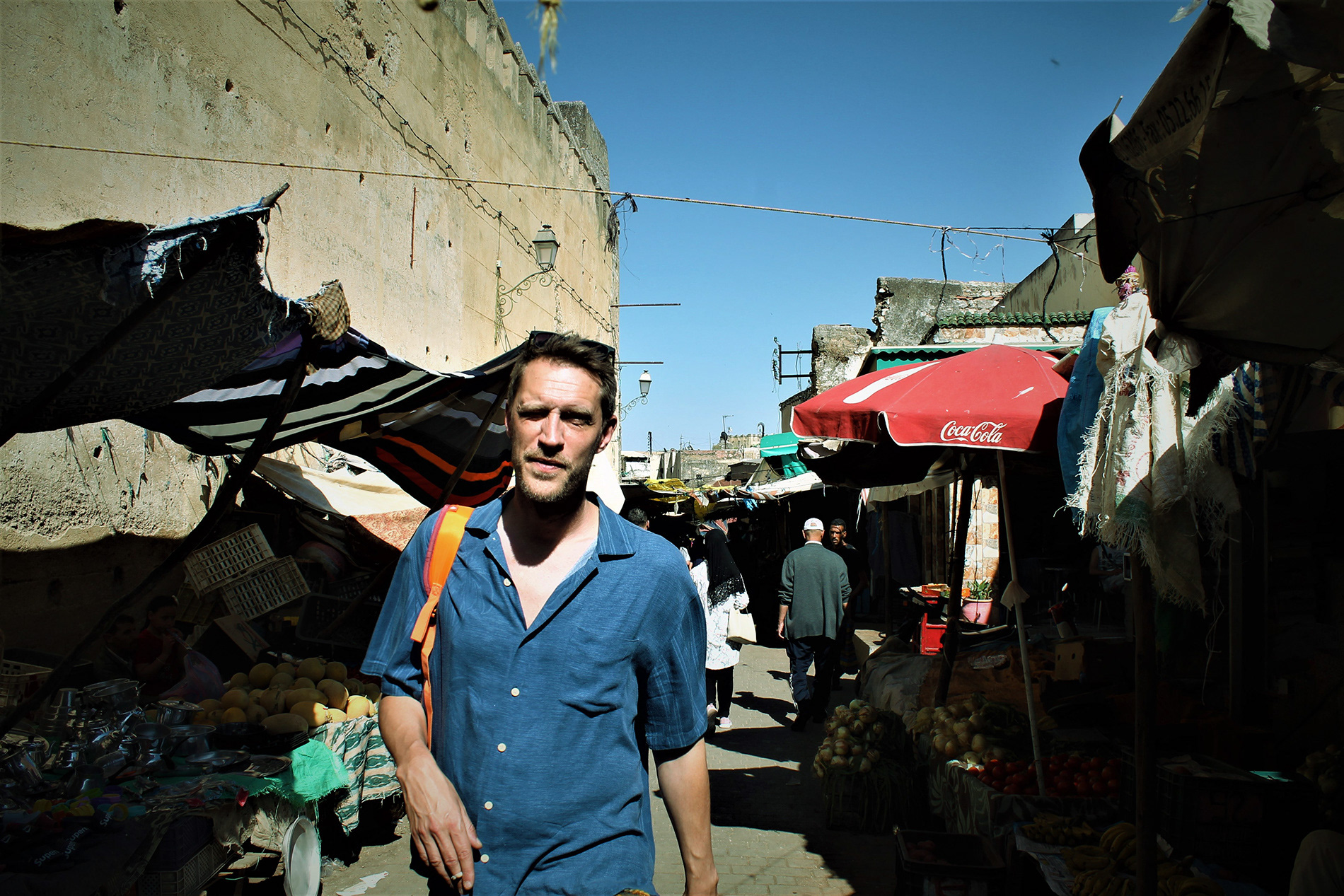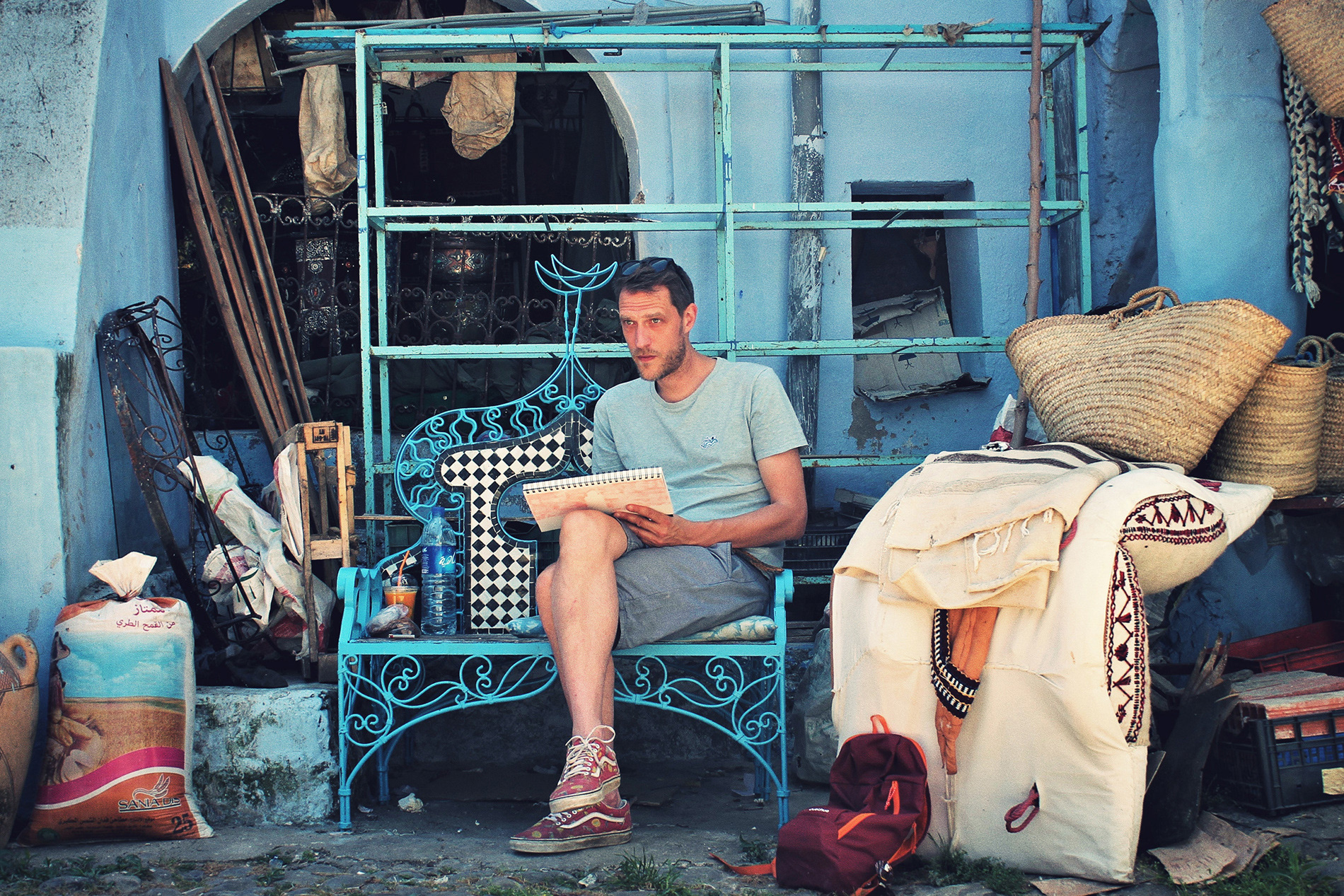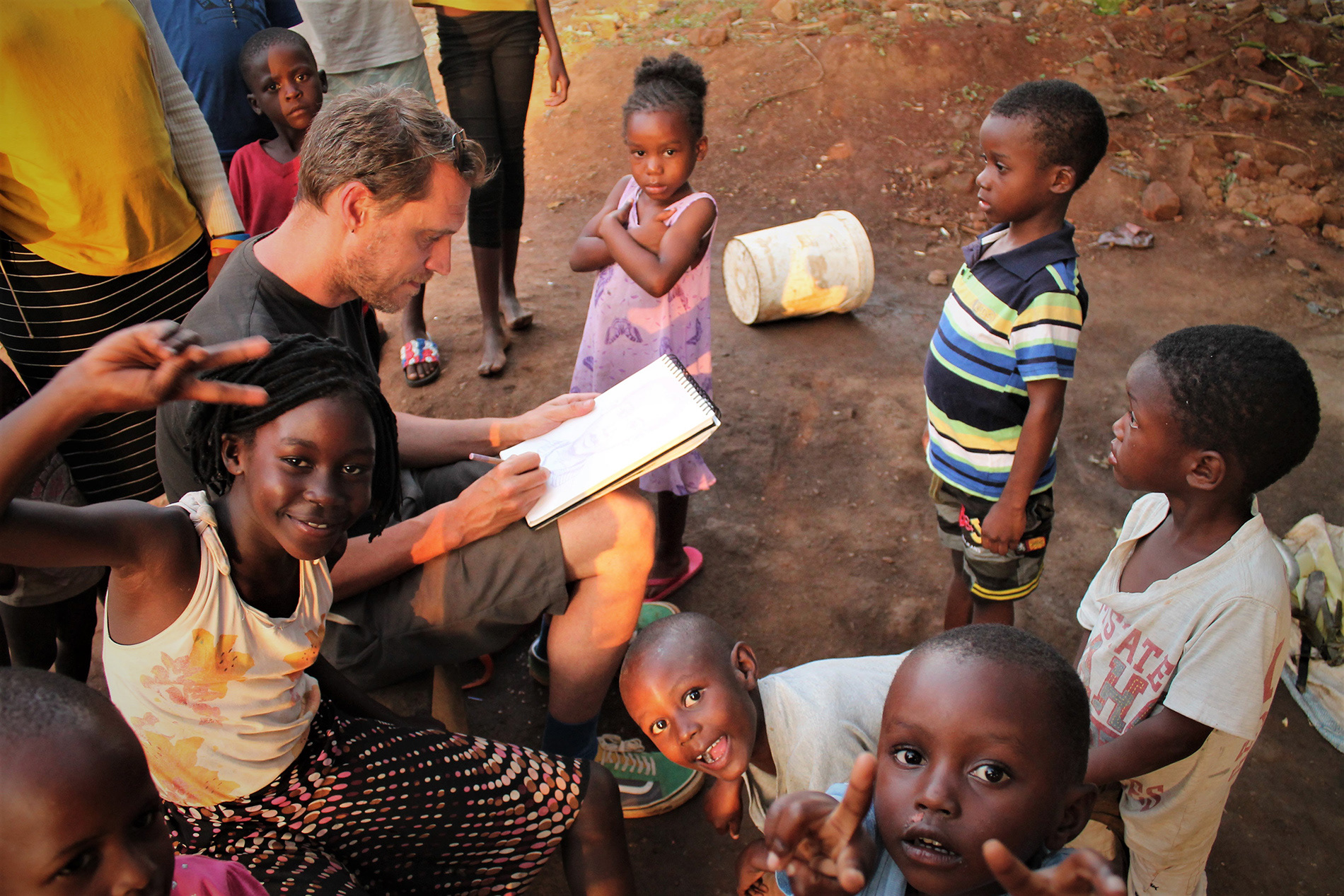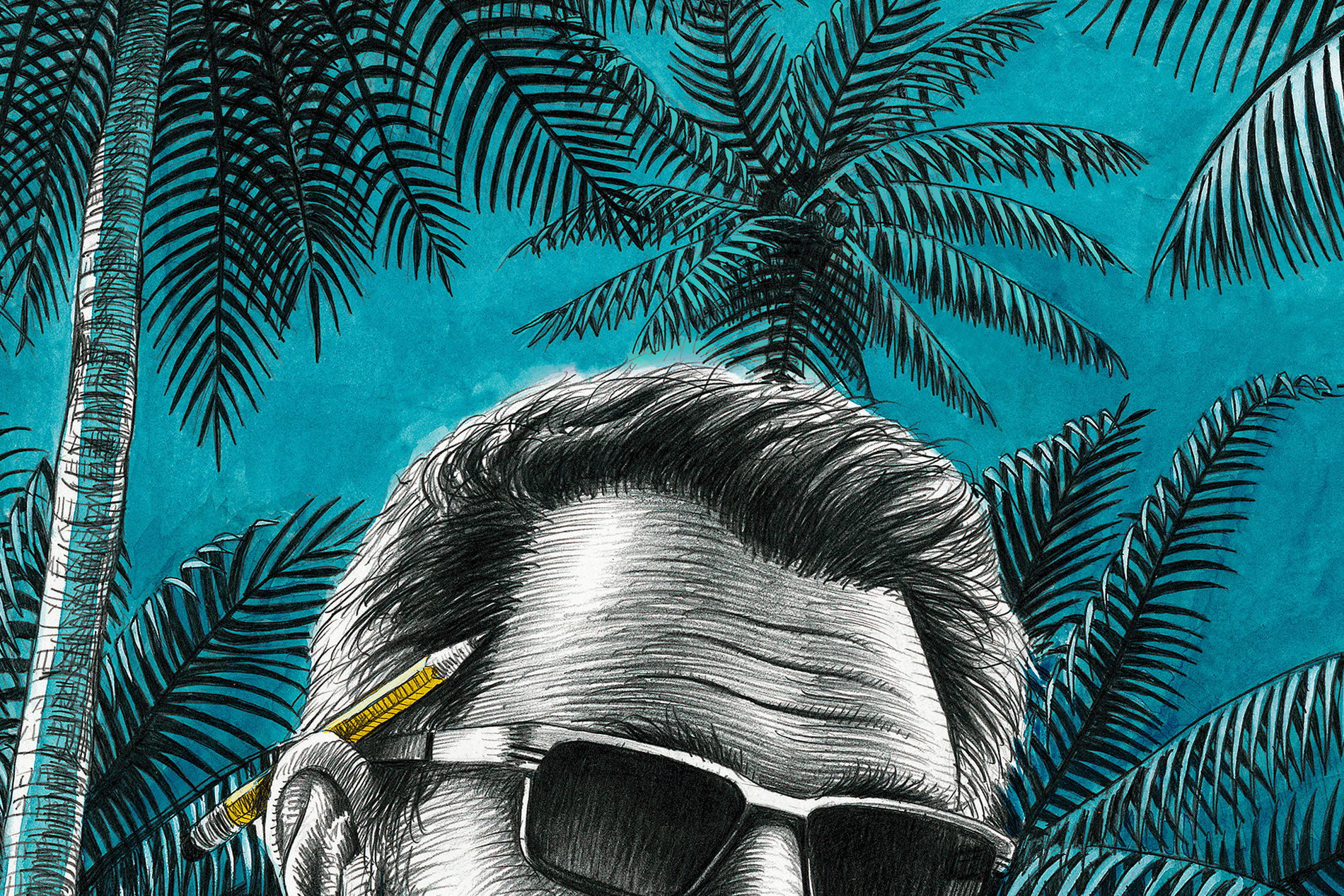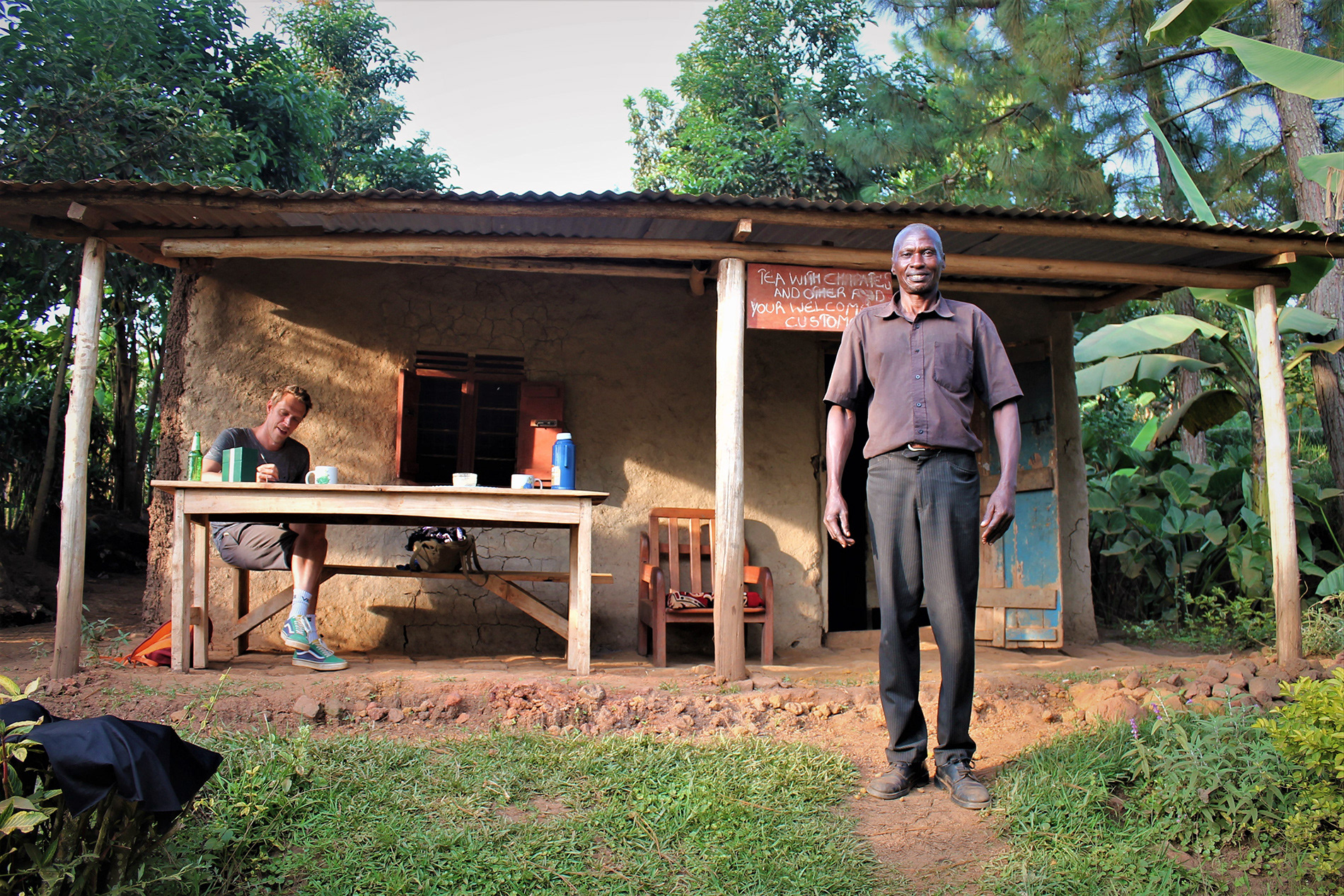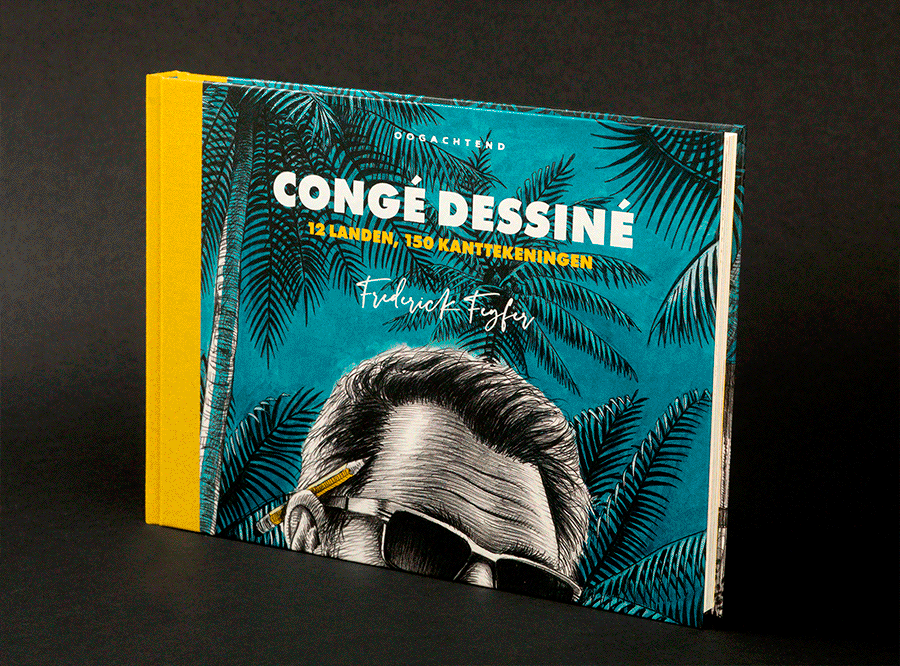 Congé Dessiné
12 landen, 150 Kanttekeningen
In his debut Congé Dessiné 20 years of travelling and drawing are bundled. It is a collection of impressions that takes you on a journey across 4 continents.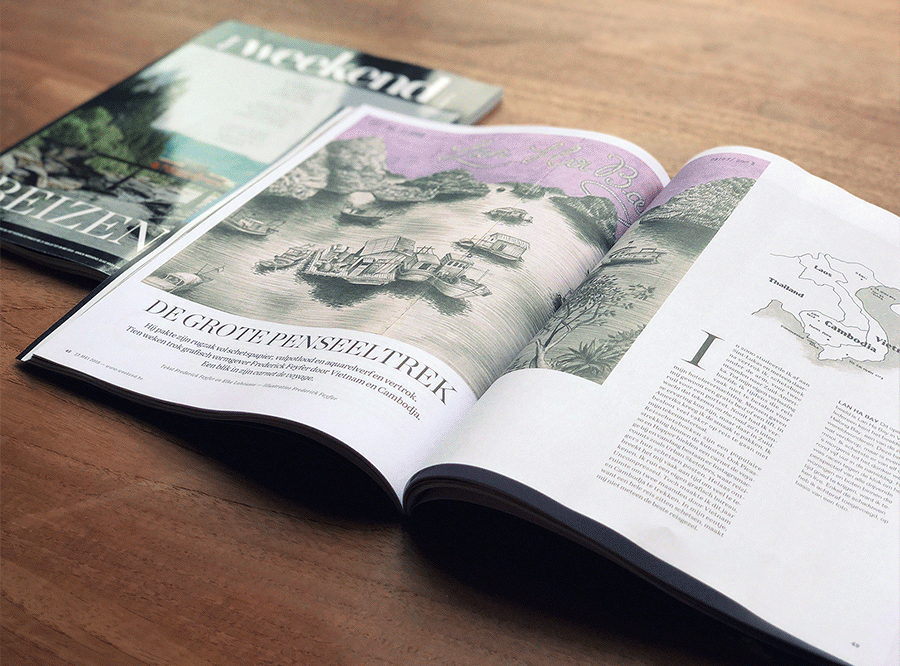 Knack Weekend 
Black 04: Travel Special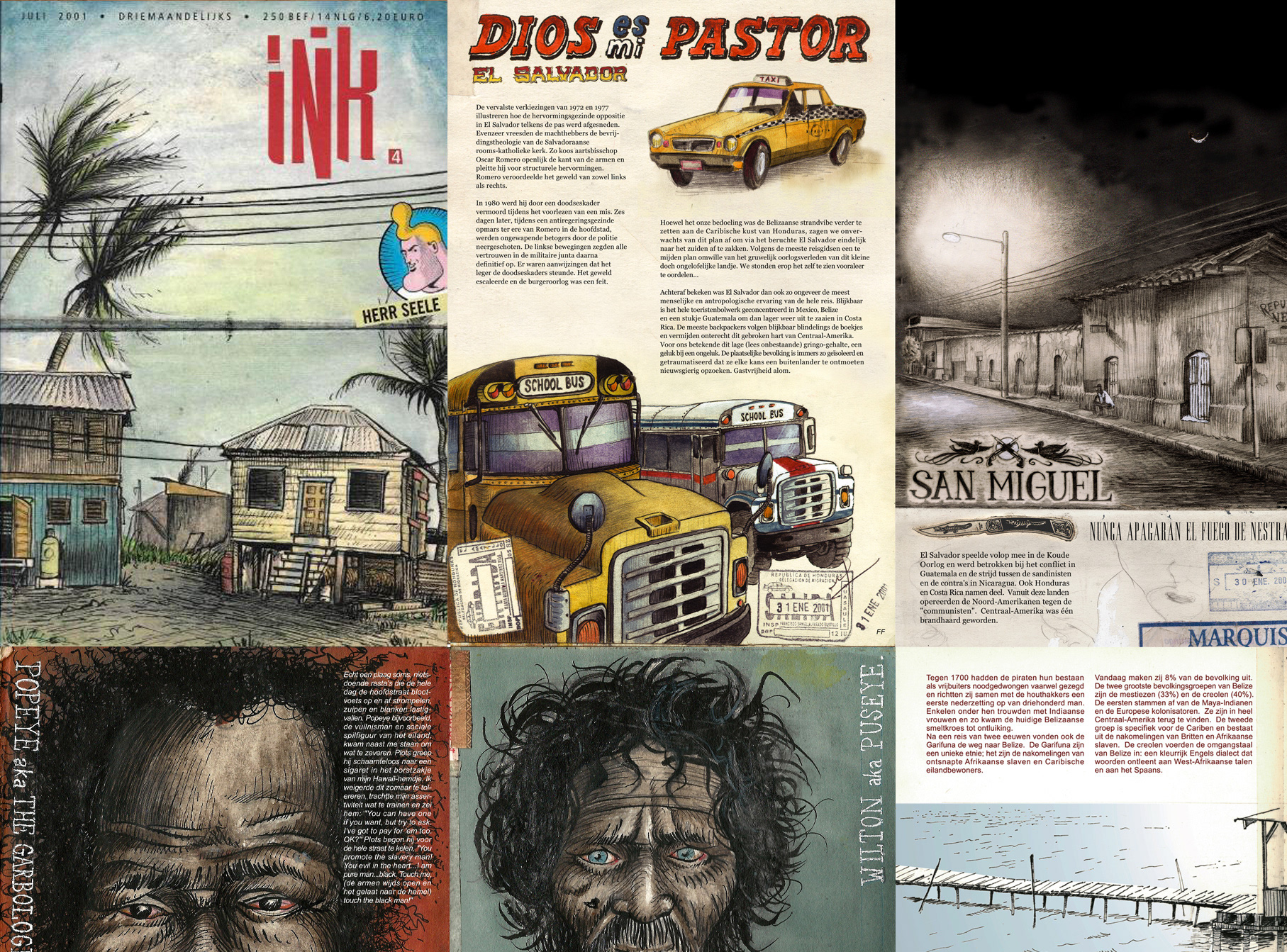 An illustrated travel reportage of Central America. Co-created with Hans Bloemmen.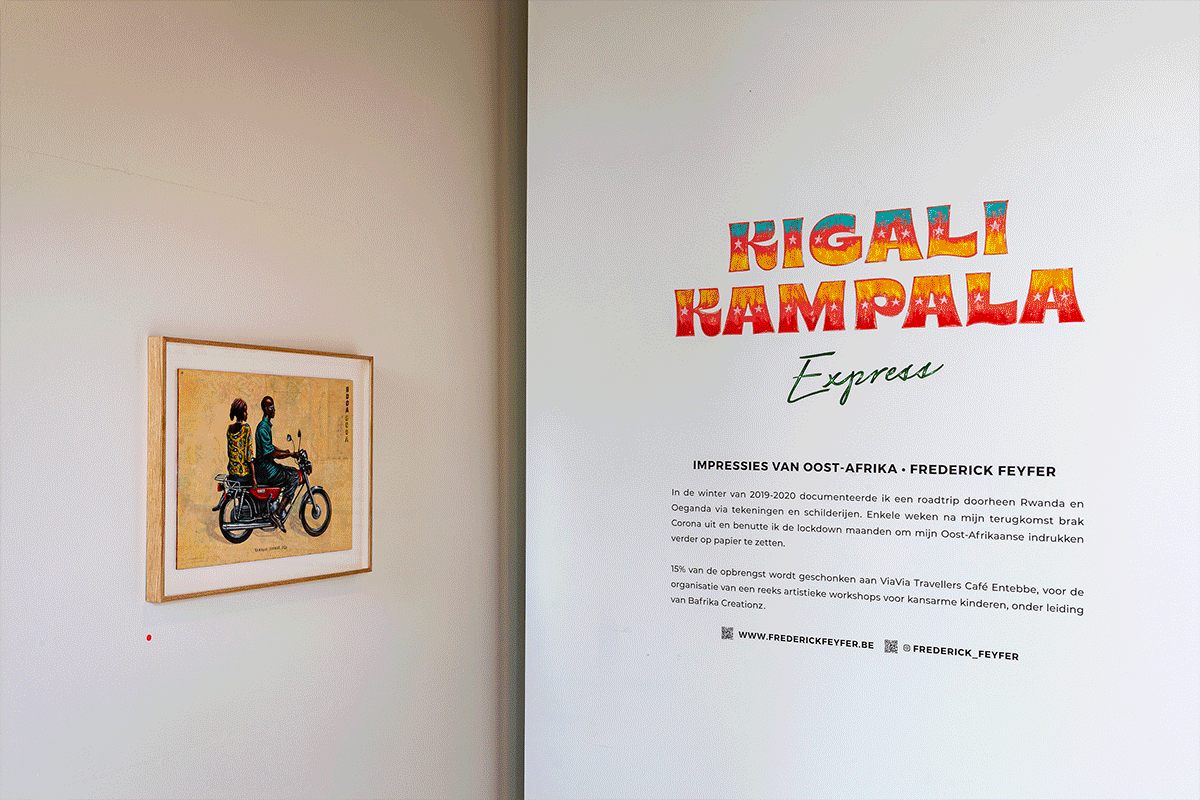 Silo • Expo 39 • Leuven
17 Sept - 26 Sept 2021
Kigali-Kampala Express Exhibition. Originals drawings and paintings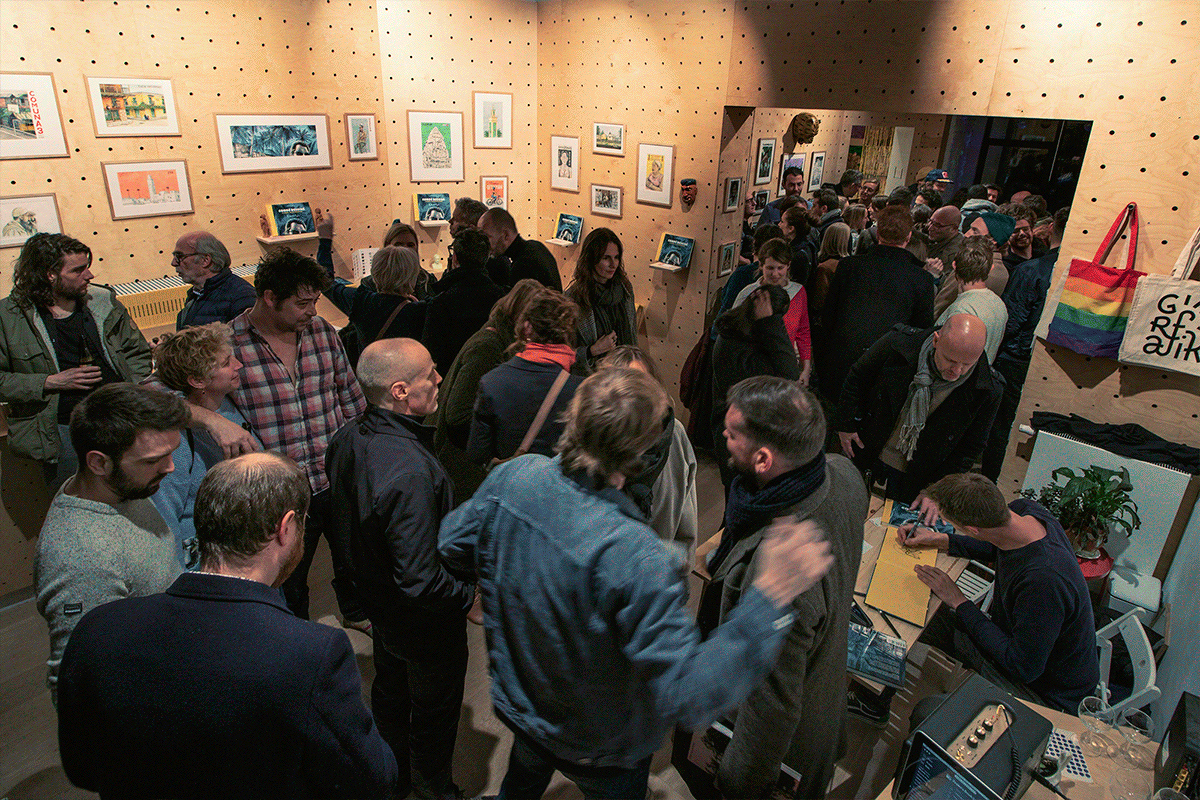 Book Launch 'Congé Dessiné' & Expo original drawings.
Avenue Louis Bertrandlaan 30
1030 Brussels